PRESS RELEASE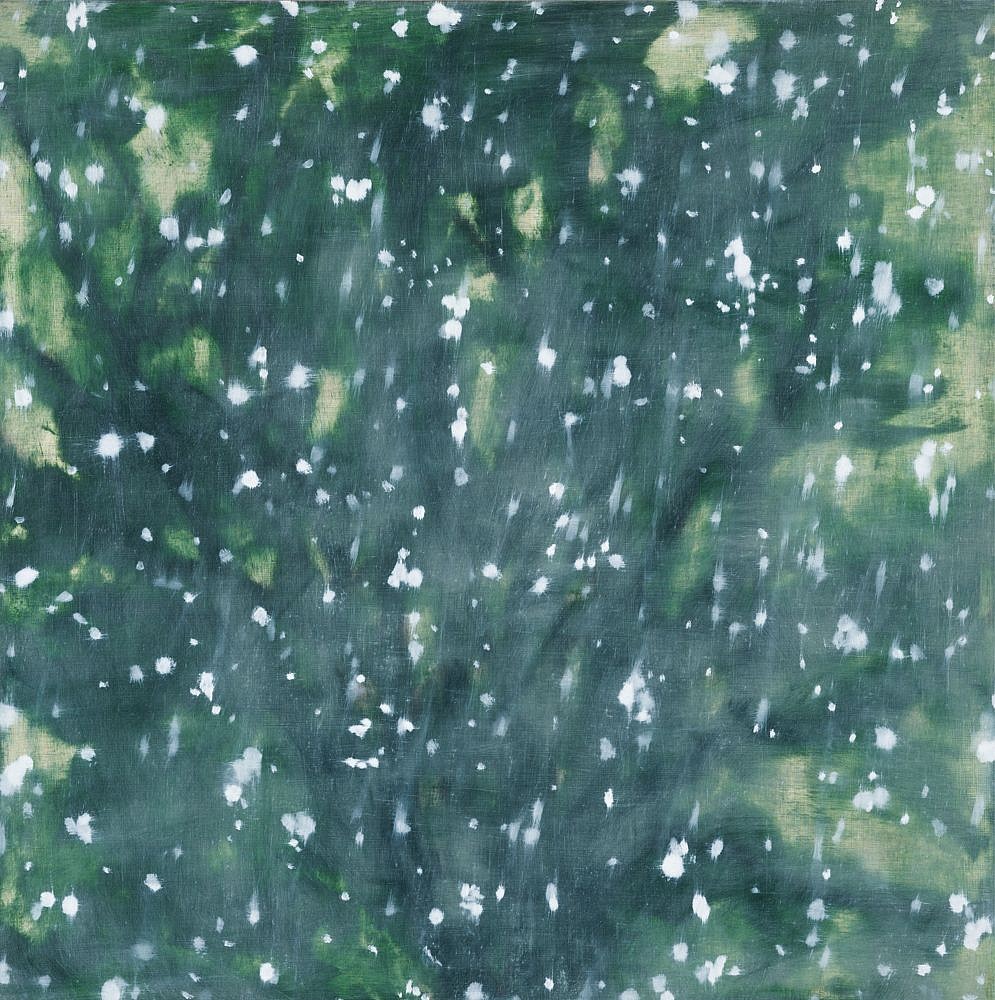 Isabel Bigelow, Recent Paintings
May 15 – Jun 28, 2014
Isabel Bigelow: Recent Paintings
May 15 – June 28, 2014
Opening Reception: Thursday, May 15, 5 – 7 PM
Sears-Peyton Gallery is pleased to announce Isabel Bigelow's third solo exhibition with the gallery. This show continues the artist's exploration and interpretation of landscape through paintings that reflect the enchantment of both the surprise and the familiar in nature.
Before studying art, Bigelow was a comparative religion student at Harvard. Her scholarly exploration of spirituality continues in these works that capture the divine in nature. Their stark simplicity has a monastic quality; the landscapes have been stripped bare of indulgent details in order to promote a simple sense of reverence for the beauty of our earthly habitat.
Finding fertile ground in the space between abstraction and representation, Bigelow closes in on familiar elements. Trees, fences, islands and forests disappear or come sharply into view as they vie for attention with the surrounding atmosphere. Reluctant to choose a single approach to her subject, the artist visits each "place" with a particular poetic vision.
The material evolution of the works is essential to their realization. The surface of the panel is slowly built up to provide a textural support for thin veils of color applied in layers. Each layer is restrained yet sumptuous, softly mingling with the layer underneath lending a diaphanous effect to the atmosphere of the painting. Portals into a world of organic bliss, Bigelow's works transport us into a landscape that is at once familiar and ethereal, as if we are looking at our world through a sheer muslin veil that turns trees into illuminated shadows and the sky into a vaporous abyss.
Isabel Bigelow (b. 1966) is a graduate of Harvard University and the Maryland Institute College of Art. She has exhibited throughout the United States. Her work is in the collections of The Hood Museum of Art, Dartmouth College, Yale University Art Gallery, The New York Public Library, the University of Virginia and the Hunterdon Museum of Art, Clinton, NJ. She has been awarded a Pollock-Krasner Foundation award and residencies at the MacDowell Colony, Virginia Center for the Creative Arts, Yaddo and Millay.
About the gallery:
Founded in Soho in 1999 by Macie Sears and Gaines Peyton, Sears-Peyton Gallery now has two locations: a public gallery in Manhattan's Chelsea art district and a private viewing space in Brentwood, Los Angeles, CA.
Sears-Peyton represents the work of contemporary American artists. With emphasis on process- driven exploration, improvisation, and rigorous craft, Sears Peyton's artists are committed to producing earnest and contemplative works of art. While the gallery's artists work in a wide variety of media and subject matters, the common thread that unites this diverse stable of talent is a grounding in historic styles and subjects, rendered contemporary and seductive through modern processes, interpretations, moods and techniques. The resulting work feels simultaneously timeless and timely.
The gallery is committed to the long-term development of their artists – placing works in public and private collections as well as acting as an accessible public space in which works are exhibited and become part of the cultural dialogue. We have participated in fairs such as The Works on Paper Show at the Park Avenue Armory, the LA Art Show, Red Dot Miami, Pulse Los Angeles, and Pulse New York. Gallery artists and exhibitions have been covered in various publications including ARTnews, Art in America, Elle Décor, Sculpture Magazine, Works in Conversation, 7 x 7 Magazine, Wallpaper Magazine, Metropolis Magazine, Parabola Magazine, Drawing Magazine, The Village Voice, and The New York Times.