BIOGRAPHY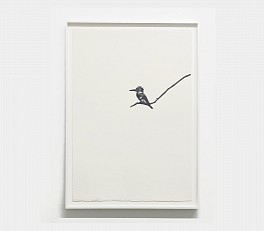 A painter who uses art history as a point of departure, Shelley Reed is represented by Danese/Corey and the Sears-Peyton Gallery, both in New York, as well as Visions West Contemporary in the Midwest.

Reed was an artist-in-residence at the Lux Art Institute in 2017. She was awarded Pollock-Krasner Foundation Grants in 2015 and 2006, as well as Berkshire Taconic Artist's Resource Trust Grants in 2015 and 2005. In 2013, Reed traveled to Europe on a Traveling Fellowship from the School of the Museum of Fine Arts, Boston, and was a finalist for a Massachusetts Cultural Council Fellowship in 2012. She was the recipient of the Maud Morgan Award from the Boston Museum of Fine Arts in 2005.
Reed's recent exhibitions include The Gravity of Beauty (2022) at The Zuckerman Museum of Art, Kennesaw, GA, To Market (2022) at Bundy Modern, Waitsfield, VT, In Dubious Battle (2018) at Visions West Contemporary, Denver, CO, Second Nature (2018) at University of Maine Museum of Art, Bangor, ME, A Curious Nature (2017) at Fitchburg Art Museum, Fitchburg, MA, and Up Close (2016) at Sears-Peyton Gallery, New York, NY.

Reed's work can be found nationally in public and private collections including: The Art Institute of Chicago, Museum of Fine Arts, Boston, Columbia Museum of Art, National Museum of Wildlife Art, Fidelity Investment Corporation, Wellington Management Company, 21c Museum Hotels, Bank of Boston, Rose Art Museum, Danforth Museum, and the DeCordova Museum and Sculpture Park.