PRESS RELEASE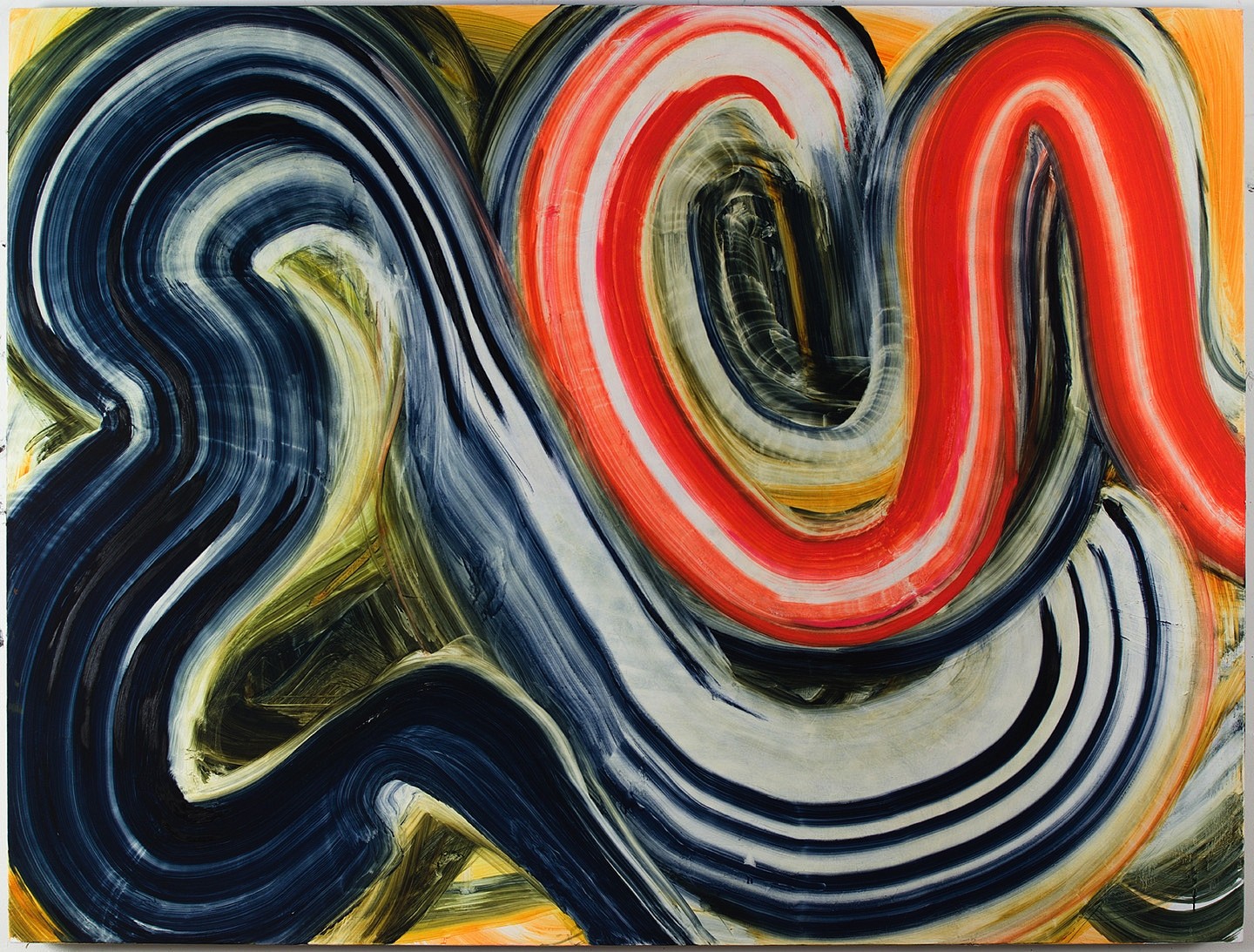 Fran O'Neill, Divergence
Feb 28 – Apr 20, 2019
Fran O'Neill: Divergence
Exhibition Title: Fran O'Neill: Divergence
Exhibition Dates: February 28 – April 13, 2019, Extended through April 20th.
Gallery Opening: February 28, 6:00 – 8:00 p.m.
New York, NY— In Fran O'Neill's first solo exhibition at Sears-Peyton's Chelsea gallery, layers of striated color build in unctuous bands that swell and ebb across the canvas. The Australian-American, New York-based artist works gesture equally to figure and landscape, yet move outside both to render an unfolding field of allusive forms directed toward a receptive viewer.
Jennifer Samet speaks to Fran O'Neill's approach to painting in her essay "Next Stop: Paintings by Fran O'Neill:" "By using a painterly, gestural approach, and translucent, wide swaths of viscous pigment, O'Neill joins a lineage of abstractionists. She adopts a vocabulary that was formerly, and foremost, associated with a male gesture. And yet, this gesture has been, and continues to be, reinvented and reconsidered by women artists. This conversation is crucial to O'Neill's work. In considering her painting, I think of artists like Louise Fishman, Amy Sillman, Carrie Moyer, Joanne Greenbaum, and Andrea Belag – as well as artists like Eva Hesse and Lynda Benglis, who re-invented movements associated with the male colleagues…
…O'Neill's work encompasses what we might describe as a female re-invention of a formerly male vocabulary. Her painting utilizes a system of open deductions (for example, the orientation of her paintings is often subject to change at the end of the painting process.) An organic and inevitable gravity is present. There is a tolerance of interruption, displayed by the particular nature and quality of juxtapositions of color and form. Imperfection and awkwardness are embraced. Also, vulnerability and a tentative quality are present – despite the wide, arcing gestures…
…She applies pigment directly from the tube and wears long, thick rubber gloves, and a raincoat, using her arm and body to move the paint across the canvas. This process prevents the paintings from being too perfect, too beautiful. It gives them an earthy realness. Her sensual, nearly iridescent ribbons of paint often culminate as more humus, cloudy puddles. It is this kind of approach which translates as the tentative, the foiled gesture, or the revelation of imperfection. It corresponds to human interactions — our tendency to test closeness by pulling back, as much as we lean in to seek intimacy."
Fran O'Neill: Divergence is on view February 28 – April 13, 2019 at Sears-Peyton Gallery's Chelsea location at 210 Eleventh Avenue. There is an evening reception February 28 from 6:00 – 8:00 p.m. Gallery Hours are 10 a.m. – 6 p.m. Tuesday through Saturday. For more information or to request further press images, please contact the gallery at info@searspeyton.com.