PRESS RELEASE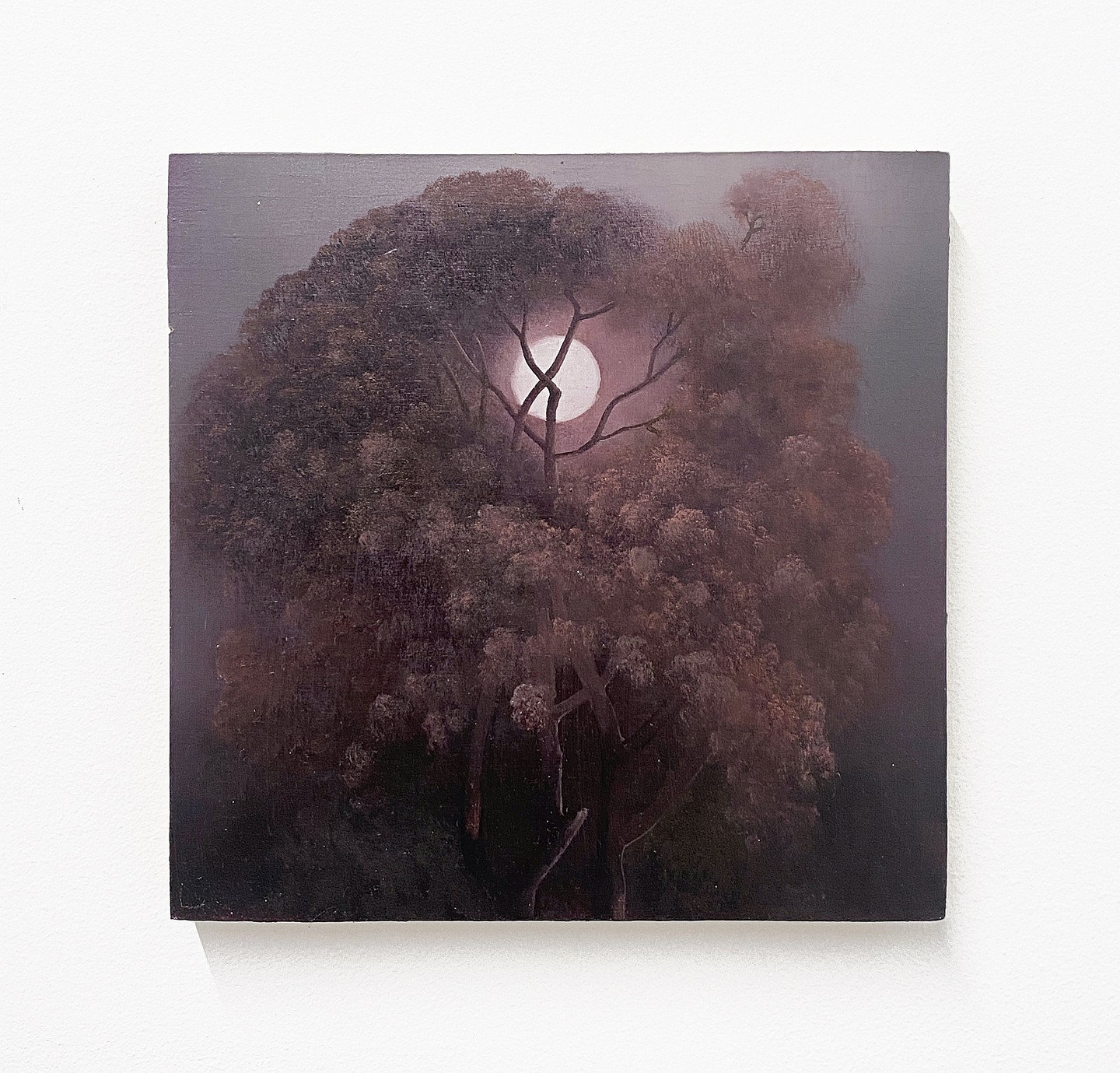 PROJECT ROOM: Eileen Murphy, I Know That Place
Jan 18 – Feb 26, 2022
Exhibition Title: Eileen Murphy: I Know That Place
Exhibition Dates: January 18 – February 26, 2022
New York, NY – Sears-Peyton Gallery is pleased to present the first solo-exhibition of New York painter Eileen Murphy.
Murphy's paintings transport the viewer to an imagined place, though familiar with the specific light of winter or the golden glow of the forest at dusk. While Murphy's recent paintings present a mastery of materials, she is more interested in describing complex spaces that break the perfect realism her skill enables her to create. This dichotomy between the real and surreal subtlety plays out in Murphy's color palette. In references to Byzantine paintings and the work of Italian master Duccio, she uses rich gold paint to create flatness, framing the landscape as the portrait subject. These vignettes border on irony with the use of the metallic paint to render both sweet and surreal landscapes. They sparkle with nostalgia but also call on a mysterious and often dark atmosphere.
In Silhouette, a misty full moon peers through the branches of a soft tree, a powerfully chilling landscape packed into a 8 x 8 inch panel. Murphy provides many unique vantage points in these seven works, positioning the viewer amongst the treetops or at the edge of the vista.
Though living in Brooklyn for the past 15 years, Murphy has spent much of her life along the Hudson River. These landscapes are born out of a closeness to those places and the harshness and specificities of Upstate New York seasons.
Murphy has shown widely in the Northeast and was awarded residencies to the Vermont Studio Center in 2004 and to Yaddo in 2013 and 2017. She received the Individual Artist Award from the Santo Foundation in 2017; in that same year, she was invited by the US Department of State to participate in the Art in the Embassies program. She is currently the Lead Faculty in Drawing, Painting, and Printmaking at the Institute of Art and Design at New England College.
Eileen Murphy: I Know That Place is on view January 18– February 26, 2022 in the Project Room at Sears-Peyton Gallery's Chelsea location at 210 Eleventh Avenue. To set up a time to view the show please email the gallery at info@searspeyton.com or call us at 212-966-7469. For more information or to request further press images, please contact the gallery.