PRESS RELEASE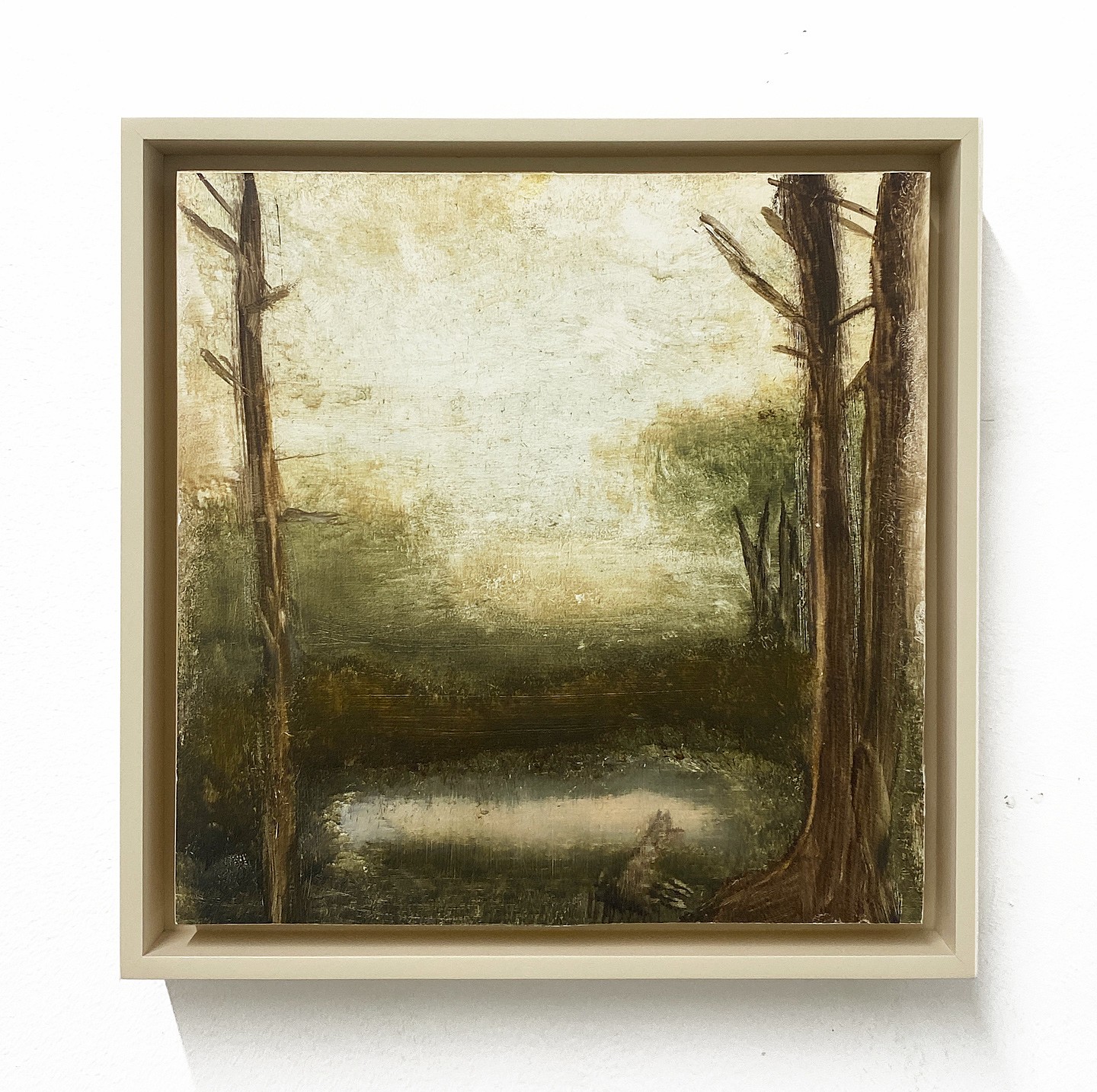 PROJECT ROOM: Poogy Bjerklie, Between the Known and Unknown
Jun 9 – Jul 8, 2022
Sears-Peyton Gallery is pleased to present Poogy Bjerklie's third solo exhibition, Between the Known and Unknown.
Over the past two turbulent years, Bjerklie has found peace within the landscapes of her memory. Calling on her upbringing in Maine, Bjerklie indulges in familiar landscape while leaving most of the scenes slightly undefined. This exhibition represents an expansion of the range of Bjerklie's work. These works of varying scale are united by their cool, surreal palettes and the softness of Bjerklie's brushstrokes. The textures employed range from the opaque velvetlike surfaces of the skies to a rougher expressive brushwork. Bjerklie states the new works "transform the peculiarities of place into expressive dreamlike spaces filled with a range of moods, real and imagined."
In "Last Tree Standing" a single tree hovers in front of a hazy sunrise, a pond appears softly in the foreground, creating the type of ambiguous sense of place and time which Bjerklie is known for. The unified arrangement of land, water, and sky is punctuated by the solitary tree which appears both vulnerable and transcendent.
Poogy Bjerklie: Between the Known and Unknown is on view June 9 – July 8, 2022 at Sears-Peyton Gallery's Project Room in their Chelsea location at 210 Eleventh Avenue. There is an evening reception June 9th from 5:00 – 7:00 p.m. Exhibitions are open to the public Tuesday-Friday from 12:00 - 5:00pm. For more information or to request further press images, please contact the gallery at info@searspeyton.com.