PRESS RELEASE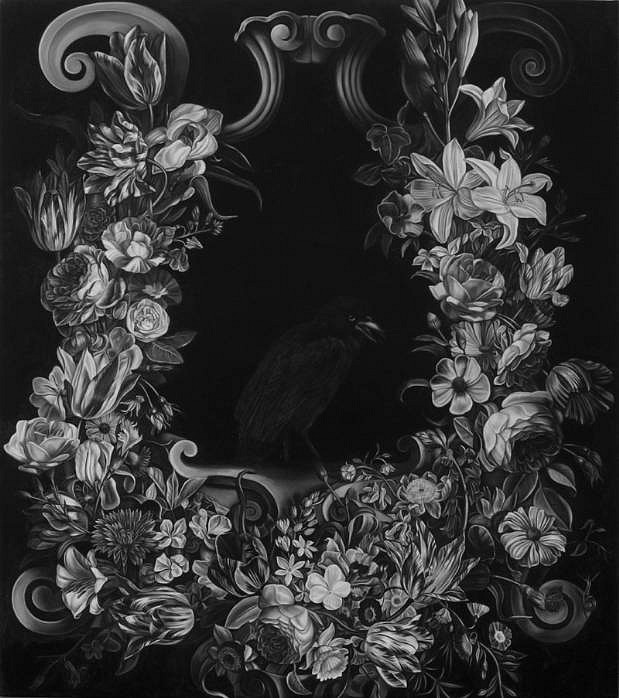 Shelley Reed, Something is amiss amidst all this beauty and delight
May 6, 2012 – Jun 12, 2010
Press Release
Shelley Reed
Something is amiss amidst all this beauty and delight
May 6 – June 12, 2010
Opening Reception: Thursday, May 6, 5-7 pm
Sears-Peyton Gallery presents Something is amiss amidst all this beauty and delight, an exhibition of new paintings by Shelley Reed.
As a contemporary painter, Shelley Reed is in part a bri-coleur. Her imagery is borrowed from art historical sources, sometimes wholesale, sometimes from details of other paintings, and sometimes cobbled together and re-contextualized. Reed melds aspects of painting, theater, and cinema to create complex narratives rich with beauty, drenched in mystery, and fraught with anxiety. She magnifies the power of these paintings by taking full advantage of the human fascination with animals, our biological and existential Other. Her images highlight the enduring eloquence of the originals and explore their continued relevance in today's world. By replacing the original color with black and white, she removes a decorative element and enhances the narrative, often one of implied aggression and danger.
Shelley Reed (b. 1958, New York, NY) lives and works in Boston, MA. She is the recipient of the Boston Museum of Fine Arts' Maud Morgan Award and a Pollack-Krasner Foundation Grant. Her work has been widely exhibited in galleries and museums including the Boston Museum of Fine Arts, the deCordova Sculpture Park + Museum, Lincoln, MA, the Mario Diacono Gallery, Boston, MA, the Drawing Center, New York, NY, and this summer at Danese Gallery, New York, NY. This is her second solo exhibition with the gallery.