PRESS RELEASE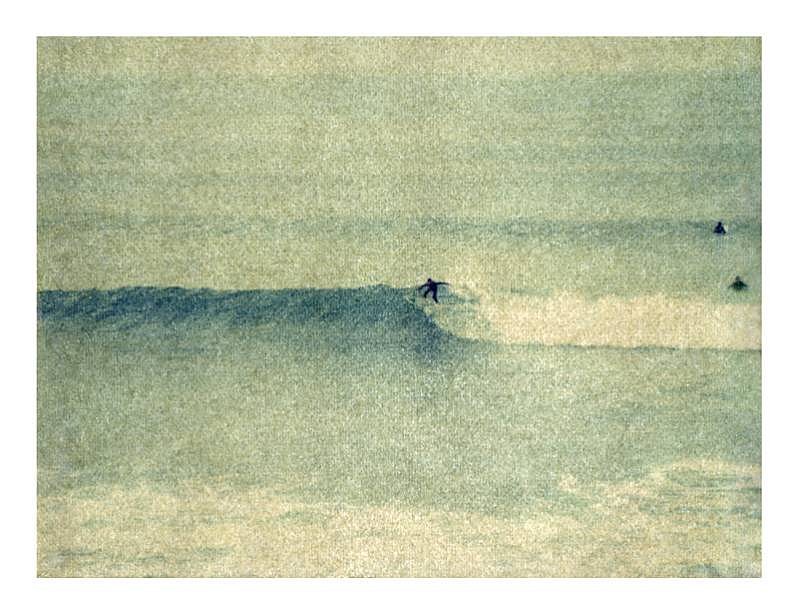 John Huggins, New Works
Jul 10 – Aug 16, 2008
PRESS RELEASE
John Huggins
New Works
July 10- August 16 and September 2- October 4
Sears-Peyton Gallery is pleased to announce our second solo exhibition of works by Los Angeles based photographer John Huggins.
The show features large-scale (35 x 44 inches) pigment prints of images taken form his archive of Polaroid transfers. There are 17 prints in each edition. Since Polaroid film is no longer being produced, the process that yielded this work is soon to be obsolete. Like the moments captured in these images, the process itself is fleeting.
Huggins is a master of the Polaroid transfer process. He shoots using a 4 x 5 camera, and rips the film open which promptly interrupts the developmental process by tearing away the part of the Polaroid that usually yields the actual photograph. He then presses the rest of the emulsion onto watercolor paper. The result is a monoprint which is a direct transfer. Since the process yields no negative, the resulting prints are irreplaceable. Huggins Polaroid transfers unite the artist's hand with photography.
Huggins, who has lived in Los Angeles his entire life explores the landscape and culture of his immediate experience. He chooses subjects that are iconic and familiar; American images that evoke the promise of reinvention that still pulls people west, where our most purely American identity is expressed.