PRESS RELEASE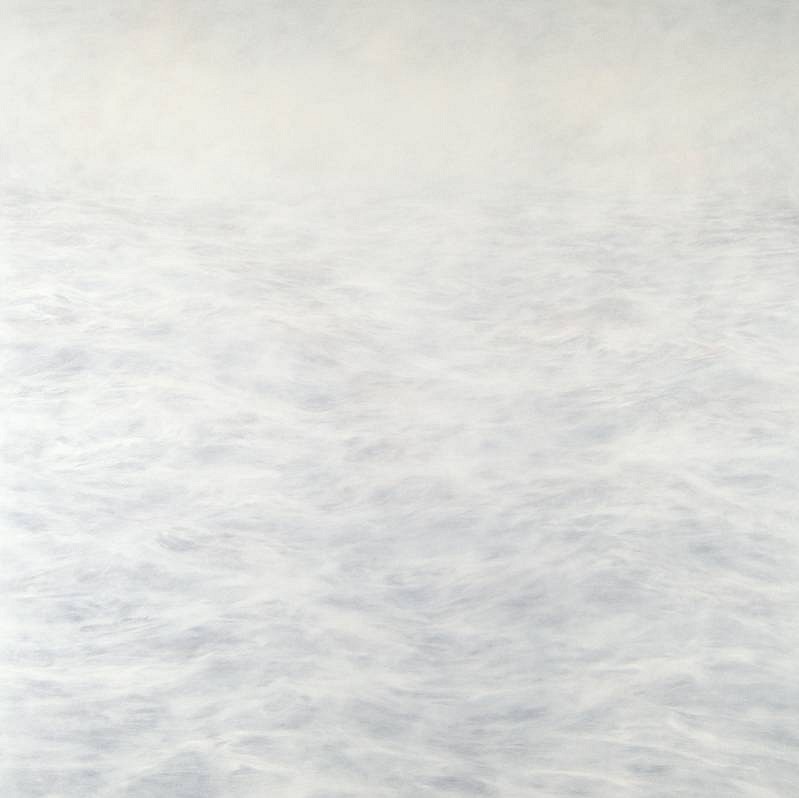 MaryBeth Thielhelm, White
Sep 8 – Oct 22, 2011
MaryBeth Thielhelm: White
September 8 – October 22, 2011
Opening Reception: September 8, 2011, 6 – 8 PM
Sears-Peyton Gallery is pleased to present White an exhibition of recent large-scale oil paintings by New York artist MaryBeth Thielhelm. The paintings in this show, though subtly different in hue, are all explorations of the nature and boundlessness energy of absence.
This world we live in is but thickened light.
Ralph Waldo Emerson
White is the manifestation of the presence of all color - the complete energy of light. It stands for wholeness and completion. In many cultures it represents openness and truth.
The character of these spectral works assert a place of elucidation that has been culled from a pure place, one that emerges from an essence of deliberately neutralizing the perception of added colors, inherently setting up a foundation for the interplay of light and dark, structure and surface. The intensity of one subtle hue indicates a spareness that somehow glows with an energized tenderness.

Each painting is itself a calm field adjoined by invigorating brushstrokes. The efforts of using a monochromatic palette reconnect to the ideals of a minimalist movement, while linking deeper into a universal consideration of the physical presence of light.
MaryBeth Thielhelm's paintings originate on a double-sided primed aluminum panel built into a thick wooden frame. She begins painting very loosely, working within the wetness of the paint to capture the movement and energy of her subject. She gradually builds layers of paint, pulling her image together yet leaving areas of earlier layers to show through, revealing the vagueness and clarity within each piece. Thielhelm says, "My intention is to capture the tension of two opposing ideas within one image, to address the complexity of a single form possessing opposite truths – tranquility and foreboding, beauty and brutality, silence and loudness." These challenges have occupied her for years; continually discovering new meaning in the water has fueled her creative dialogue with it and kept her loyal to this focus.
MaryBeth Thielhelm lives and works in New York City. She has had four solo shows at Sears-Peyton Gallery starting in 2003. The AB Dow Museum of Art and Science in Midland, MI, granted her a solo exhibition in 2010. Her most recent group exhibitions include Out of the Dark Room at the Irish Museum of Art, Dublin; New Artists, Bentley Gallery, Arizona, 2007; Black and White Works form the Permanent Collection at the Daum Museum of Contemporary Art, Missouri, 2006. Her work is included in the Daum Museum of Contemporary Art, The Hunterdon Museum of Art, The Orlando Museum of Art, American Express, Barclay's Global, Merrill Lynch, General Electric, Pfizer, Schwab institutional and US Department of State collections. Thielhelm received her BFA with honors from Syracuse University in 1988.