PRESS RELEASE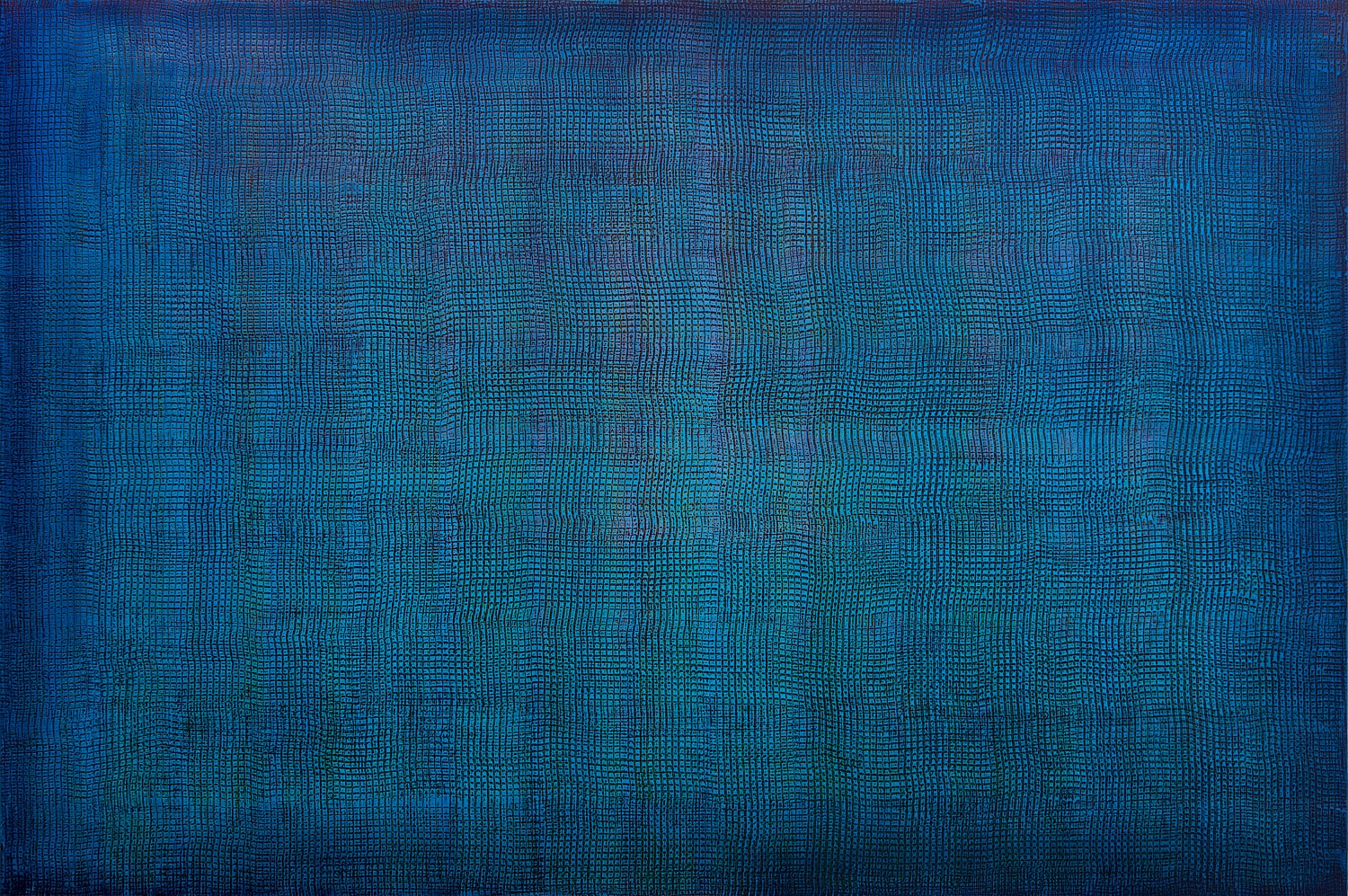 Karin Schaefer, At Sea
Jan 12 – Feb 18, 2017
Uncharted Waters
Exhibition Title: Karin Schaefer: At Sea
Exhibition Dates: January 12 – February 18, 2017
Gallery Opening: January 12, 6:00 – 8:00 p.m.

New York, NY— Karin Schaefer compares her recent paintings to the Sargasso Sea, an ocean without a coastline. The luminous, dense works on view in At Sea, Schaefer's first solo exhibition at Sears-Peyton Gallery in Chelsea, are based on the artist's daily practice of meditation and drawing, in which she first observes patterns of light, then draws these fleeting shapes before transforming them into paintings. Trained to work systematically in a conceptual vein, Schaefer's recent paintings join processual rigor with material sumptuousness.

Schaefer builds her nearly monochromatic fields with untold layers of smeared, sanded, and wiped paint that mass together in colorful surfaces scored by grid-like lines. In Sargasso Sea, a broad field of bright blue alternates with lighter and darker ridges running vertically over the painting's surface. Constructed over months of adding and removing paint, the finished work occupies a viewer's field of vision, becoming a place redolent of its eponymous unbounded sea.

In charting visual experience that is unseeable for others, Schaefer continues her work's long engagement with systems of logging and mapping that which resists categorization. For over two decades she has charted passing clouds, the travel routes of friends, and shifting shadows. Her process recalls the scientistic investigations of ephemeral natural processes annotated by Conceptual artists of the 1960s like On Kawara or Jan Dibbets. Yet, her paintings also conjure the chromatic intensity of immersive color fields in works by Ellsworth Kelly or Yves Klein. As Schaefer follows contemplation with painterly labor, she layers mind and mark together in meditative expanses as immersive as they are lush.

Karin Schaefer: At Sea is on view January 12 – February 18, 2017 at Sears-Peyton Gallery's Chelsea location at 210 Eleventh Avenue. There is an evening reception January 12 from 6:00 – 8:00 p.m. Gallery Hours are 10 a.m. – 6 p.m. Tuesday through Saturday. For more information or to request further press images, please contact the gallery at info@searspeyton.com.