PRESS RELEASE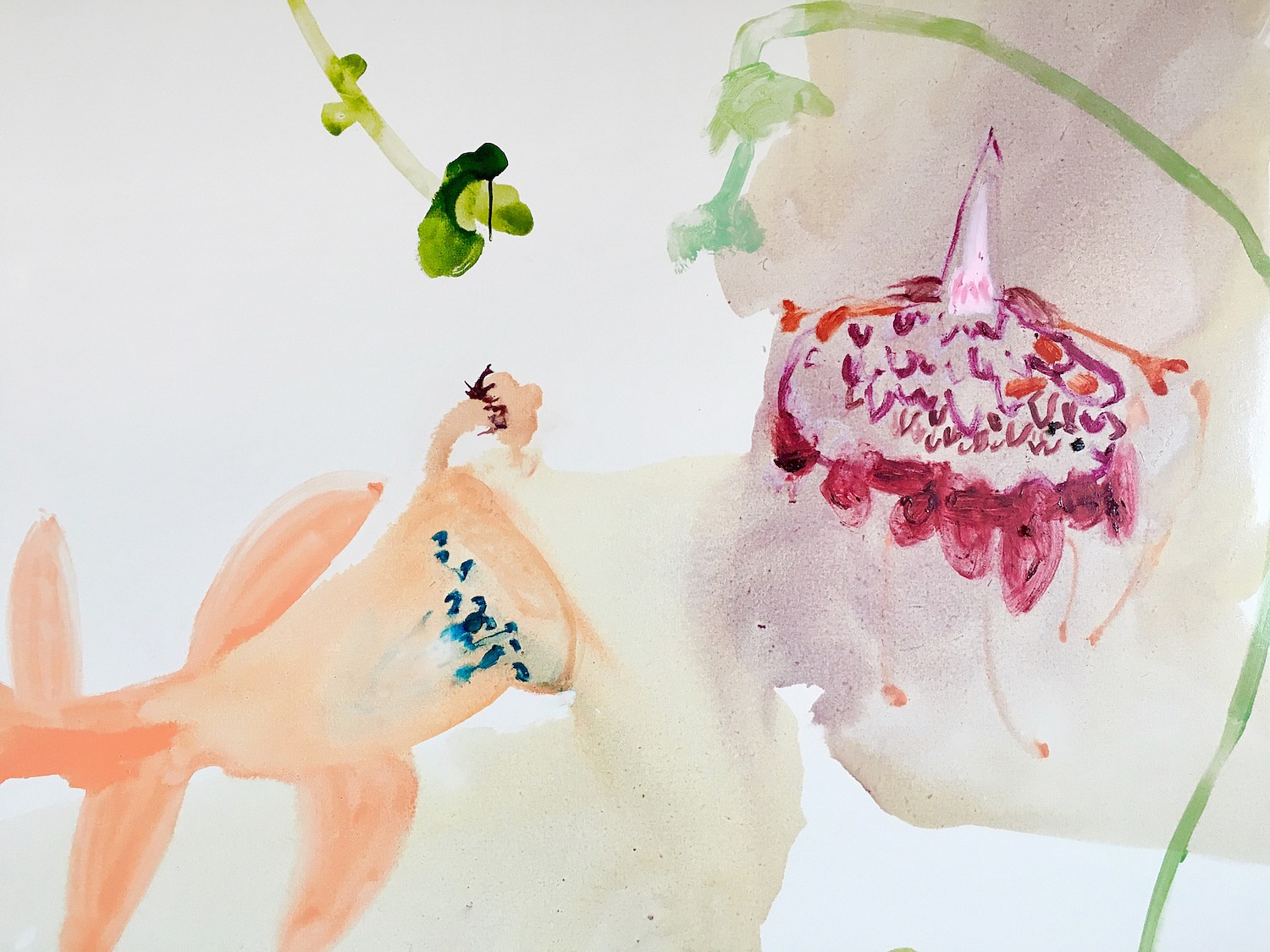 Patricia Iglesias, Flora
Feb 21 – Feb 25, 2017
Exhibition Title: Patricia Iglesias, Flora
Exhibition Dates: February 21 - February 25, 2017
Reception for the Artist: Thursday, February 23, 6:00 - 8:00 p.m.
Flora is a series of 5 large-scale paintings depicting flowers — emblematic of life, love, and femininity. Iglesias both embraces and violates these clichés by bestowing the quasi-abstract floral subjects with agency and velocity. They are not still lifes. They leak and bleed and stain a soft grey, cloudy void where weight and gravity are nonsensical. Richly colored petals, pistils and stamen orbit the canvas, soft and drippy, punctuated with sharp detail.

The Flora series comes out of Iglesias' visual vocabulary of characters, developed in her practice for over a decade. Forms recur, evolve and transform over time, hovering between figuration and abstraction. When applied to the canvas, they create their own ecosystems, where forms react to each other, in a rhythmic composition devoid of background or foreground. The forms may have evolved from tools, kitchen implements, biomorphic shapes, or in this case, flowers, but ultimately they function as autonomous organisms in Iglesias' universe.