PRESS RELEASE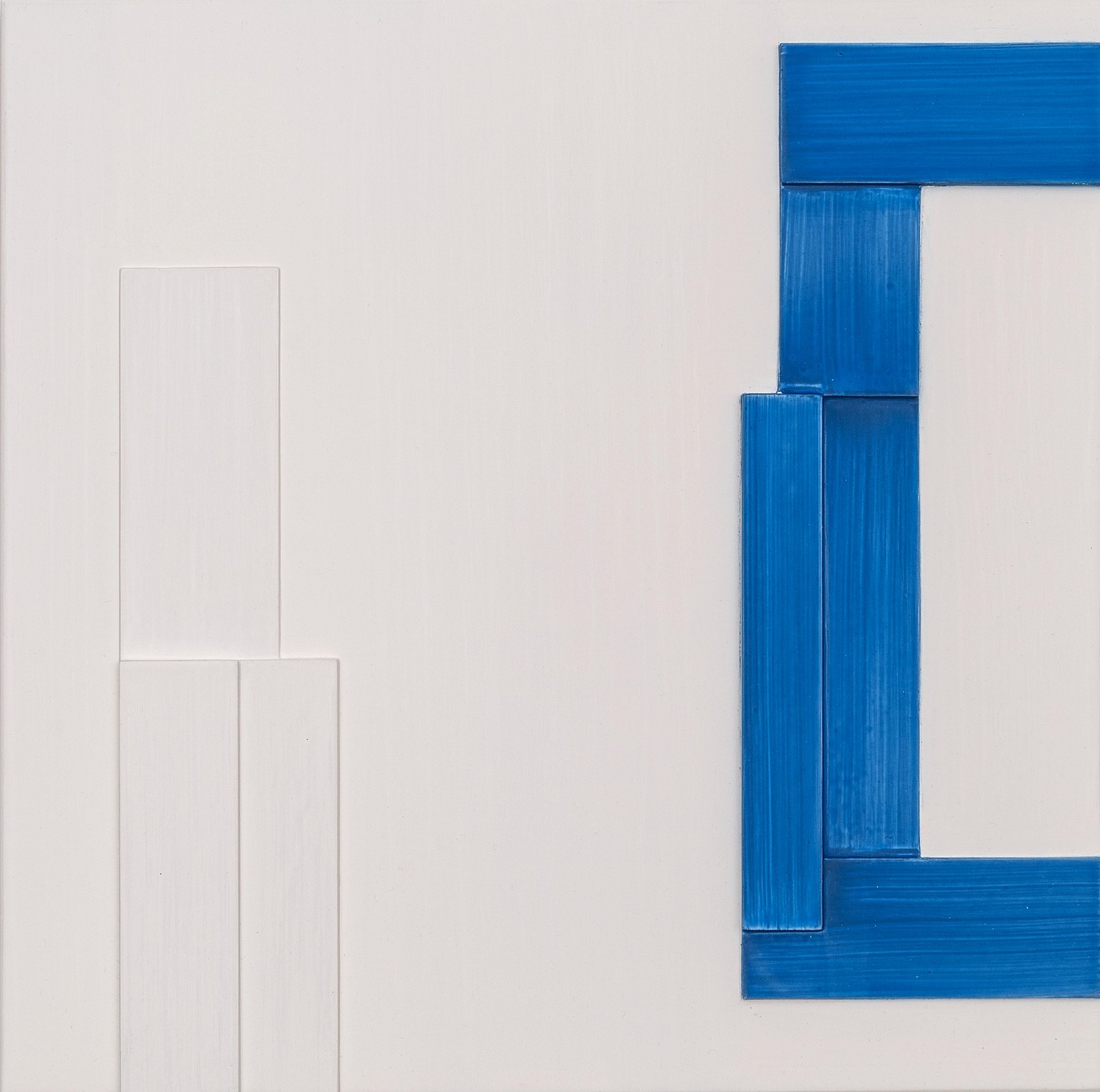 Agnes Barley, Shadow Structures
Mar 2 – Apr 1, 2017
Geometric Gestures at Sears-Peyton

Exhibition Title: Agnes Barley: Shadow Structures

Exhibition Dates: March 2 – April 1, 2017

Reception for the Artist: March 2, 6:00 – 8:00 p.m.

New York, NY – In a season when investigations of painting's history, materiality, and seduction headline New York's museum and gallery shows, Shadow Structures, Agnes Barley's first solo exhibition at Sears-Peyton Gallery, proposes painting as a point of human connection in the often-austere urban environment. While in the first room of the gallery Barley's monochrome white assemblages echo the cool geometries of contemporary architecture, the painterly planes of her paper collages exhibited in the gallery's second room marry angular precision with gesture, suggesting the contemporary relevance of the artist's hand as it humanizes and warms the crisp edges of the built environment.

Barley coats the geometric wood forms of her relief assemblages with a powdery blanket of white paint, resulting in a uniform and tactile surface. Shadows caused by the raised shapes introduce an ephemeral vocabulary of shadow forms as light shifts over their surfaces, haunting the orderly white constructions. Sensitive to their environment, the reliefs' "formal undertones shift from being expressive, personal, and tied to the body to being universal, idealized, and infinite," Barley explains.

In her ongoing series of collaged paper works, the artist paints luscious washes of acrylic on paper, then excises shapes that she either collages onto clean white paper or layers to reveal the paper below. In the resulting figure-ground relationship between painted and unworked layers, "the brush stroke is an undercurrent of intimacy while reinforcing the structure," Barley explains. The play of gestural mark and surrounding geometry interweaves interior and exterior, inverting any simple division of natural and constructed space.

As painting's debates animate the discourse of art in New York, Barley offers a view of painting in dialogue with the contemporary architectures that display and protect it. In so doing, she suggests painting as a metonym for the resolute humanity of the artist, whose organic gestures the built environment shelters and protects.

Shadow Structures is on view March 2 – April 1, 2017 at Sears-Peyton Gallery's Chelsea location at 210 Eleventh Avenue. There is an evening reception March 2 from 6:00 – 8:00 p.m. Sears-Peyton Gallery is open 10 a.m. – 6 p.m. Tuesday through Saturday. For more information or to request further press images, please contact the gallery at info@searspeyton.com.