PRESS RELEASE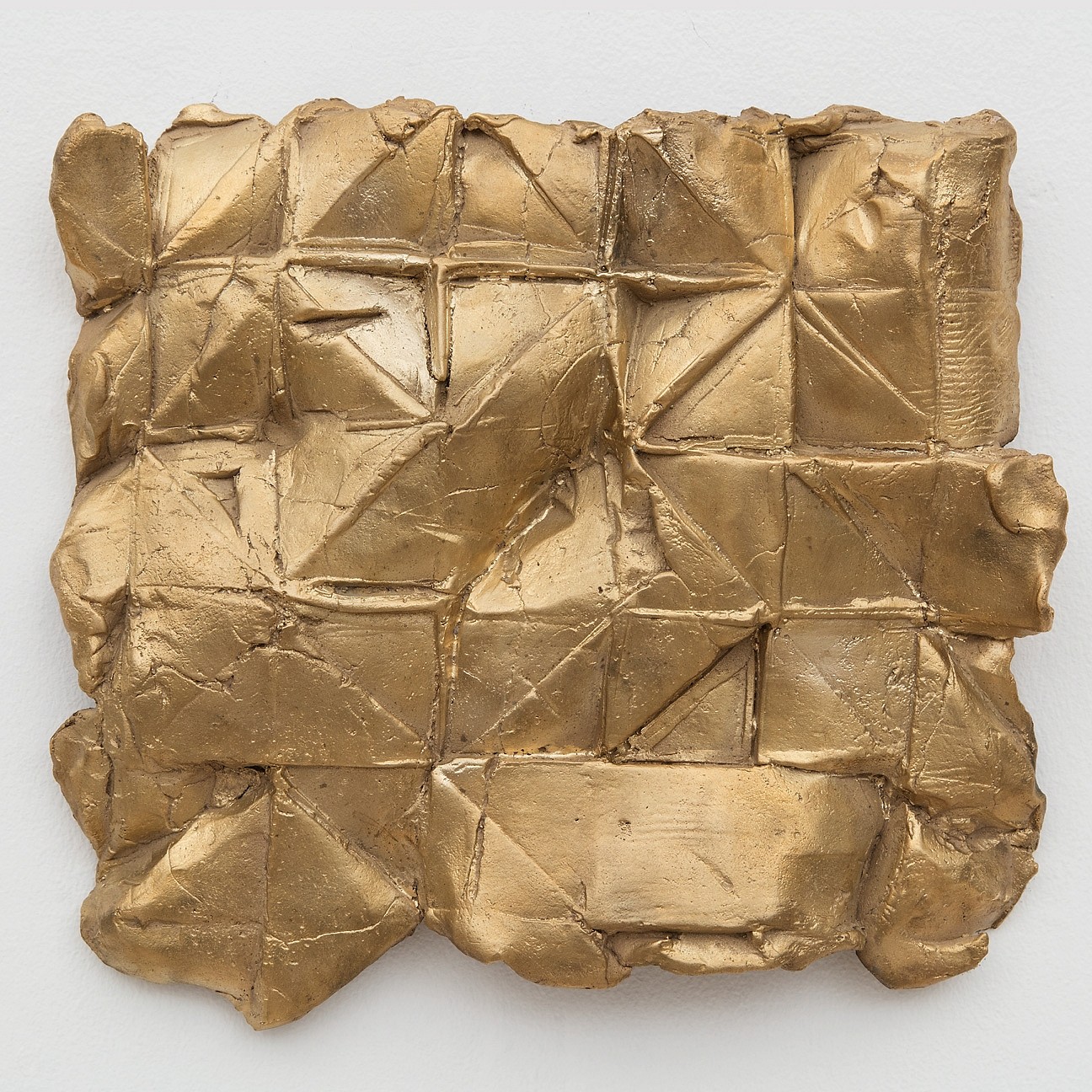 Celia Gerard, ASCENT/DESCENT
Apr 6 – May 13, 2017
Celia Gerard: ASCENT/DESCENT to Open at Sears-Peyton Gallery
Exhibition Title: Celia Gerard: ASCENT/DESCENT
Exhibition Dates: April 6 – May 6, 2017
Reception for the Artist: April 6, 6:00 – 8:00 p.m.
New York, NY – Opening in a divisive moment in American history, Celia Gerard's third solo exhibition at Sears-Peyton Gallery, ASCENT/DESCENT, proposes the artist's process-oriented paintings and sculptures as sites of shared experience. Gerard was influenced by the words of poet Denise Levertov, "I long for poems of an inner harmony in utter contrast to the chaos in which they exist. Insofar as poetry has a social function it is to awaken sleepers by other means than shock." Gerard's slow process and the undulant surfaces that result are an antidote to the chaos at large in our current political discourse. These subtle, relational artworks are an awakening, a site from which to survey all we share.
Gerard's works on paper and sculptures in bronze and ceramics seem to unfold in geometric pyramidal and grid forms. Subtle pastel washes in her works on paper, or earthy glazes and patinas in her sculptures shroud these geometries in tactile layers that both deepen and soften their angular depths. Gerard works intuitively and procedurally, combining improvisational and regimented procedures in works that evolve iteratively over time. Whether appearing to extend into space or withdraw into their surfaces, the resulting topographies seem to shift under the viewer's eye, engaging the viewer in a haptic dance of spaces.
"The title of the show, ASCENT/DESCENT, is a visual reference to energies within and outside the body," Gerard writes. "Rising and falling, ascending towards light, descending into darkness: these are universal movements. As human beings, how do we reconcile these movements: where is our center of gravity?" Gerard's works on paper, in ceramic and in bronze unfold generously with the viewer's attention, creating space for stillness and empathy. As Gerard writes, "I hope that something happens between the viewer and the work—a kind of 'communion'—where something is shared."
ASCENT/DESCENT is on view April 6 – May 6, 2017 at Sears-Peyton Gallery's Chelsea location at 210 Eleventh Avenue. There is an evening reception April 6 from 6:00 – 8:00 p.m. Sears-Peyton Gallery is open 10 a.m. – 6 p.m. Tuesday through Saturday. For more information or to request further press images, please contact the gallery at info@searspeyton.com.