PRESS RELEASE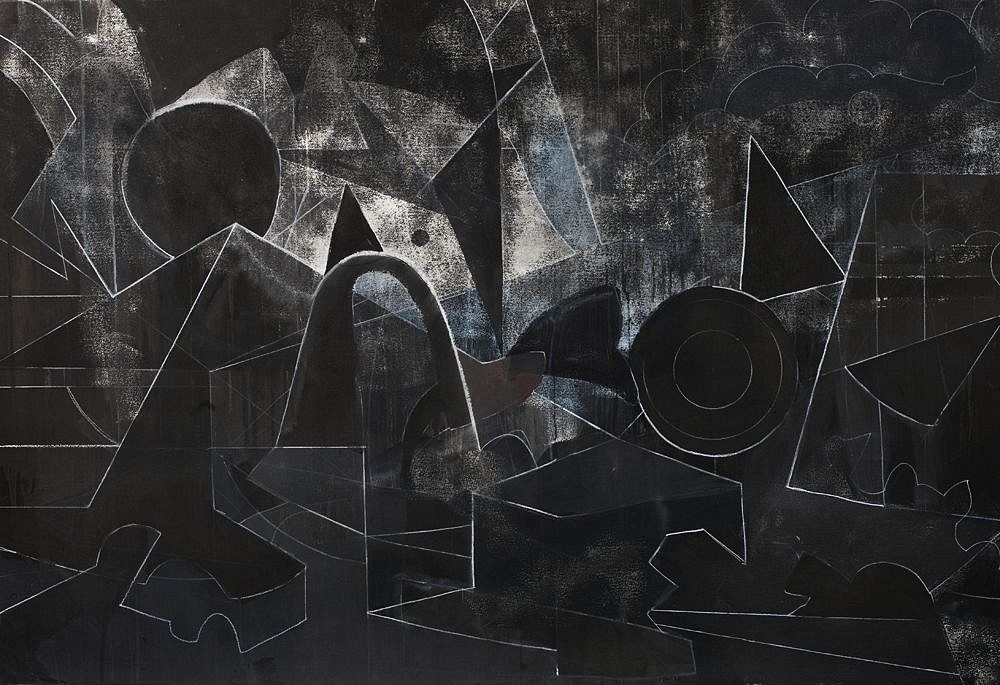 Celia Gerard, Lost at Sea
Jan 9 – Feb 8, 2014
Celia Gerard
Lost at Sea
January 9 – February 8, 2014
Sears Peyton Gallery is pleased to present a show of new works by Celia Gerard. This is her second solo exhibition with the gallery.
Using graphite, sumi ink, charcoal, conte crayon, chalk, casein, hand-made watercolors, goat milk gouache, and sandpaper on hand-made watercolor paper, Gerard's current works present a deeper consideration of the kaleidoscopic geometric imagery and crystalline subtly constructed pictorial space she is known for.
" Gerard's white-on-black works lead us into a night where ghostly glass structures loom like memories of dreams." -Mona Malarsky, ARTnews, April 2011
Celia Gerard (b. 1973, Washington, D.C) received her BA with honors in art and art history from Colgate University, her EdM from Harvard University, and her MFA in sculpture from the New York Studio School of Drawing, Painting and Sculpture. She has exhibited her work at Sears-Peyton Gallery, New York, NY; Tayloe Piggott Gallery, Jackson, WY; The National Academy Museum, New York, NY; The Mark Potter Gallery, Watertown, CT; The New York Studio School, New York, NY; Gutman Library, Harvard University, MA; ISA Gallery, Montecastello di Vibio, Italy and numerous other galleries in New York and abroad. Awards and grants include the S.J. Wallace Truman Fund Award for graphics from the National Academy Museum; Artist-in-residence, the New York Studio School; Seligman/ Von Simpson award for excellence in sculpture; LCU foundation grant; and a sculpture fellowship from the Cathedral of St. John the Divine. Her work has been written about in ARTnews, Parabola, works & conversation, and City Arts. She currently teaches at Pratt and the School of Visual Arts, and has taught at Bard College, Swarthmore, the New York Studio School, Centenary College and Riker's Island Correctional Facility. She lives and works in New York City.